Video Discussing Are Massage Guns Good For Runners.
In this short video I give more details of the massage gun I use which is Ultra Recovery.
I like this gun, but I get the feeling that many of the guns are very similar. But I have to say this gun has been solid.
Even my wife uses it now too.
I will share some links at the end. but if you are in a rush. The lovely people at Ultra recovery have given me a code for you to use that gives you 10% off the cost of the massage gun.
Use the code LEE at checkout to get your discount.
The site to go to is HERE
Ultra Recovery Massage Gun I Use.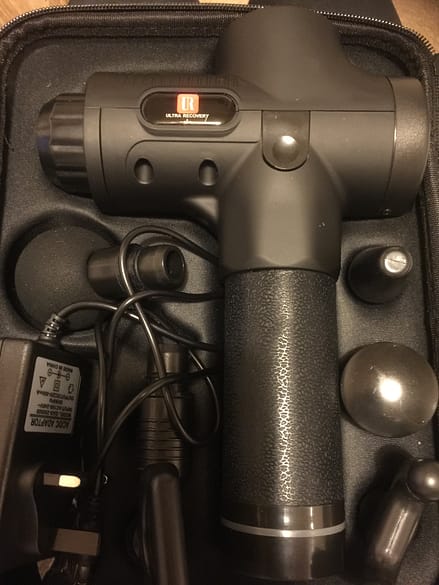 How To Use Massage Guns For Runners Videos
Great video on using massage guns on calves. I really recommend Nuno Fitness & Movement YouTube channel.
I also like this one on Feet.
This video shows how to use the massage gun to reach those hard to reach hamstrings…
Conclusion On Massage Guns For Runners.
Bottom line is it's going to be very personal if massage guns are good for runners,
They can not be seen as a cure all for all ailments.
However as I said in my video at the top of the page, I like the fact that I can use a massage gun just after my run to loosen my muscles particularly my calve and glutes.
Like I said in the video, I would not use if you have a chronic injury or at least not until you have had some advice and guidance from a medical professional.
Some Links That You Might Find Helpful.
(Amazon have affiliate links in)
Amazon Usa Massage Gun Recomendation
Amazon Massage Gun Recommendation UK